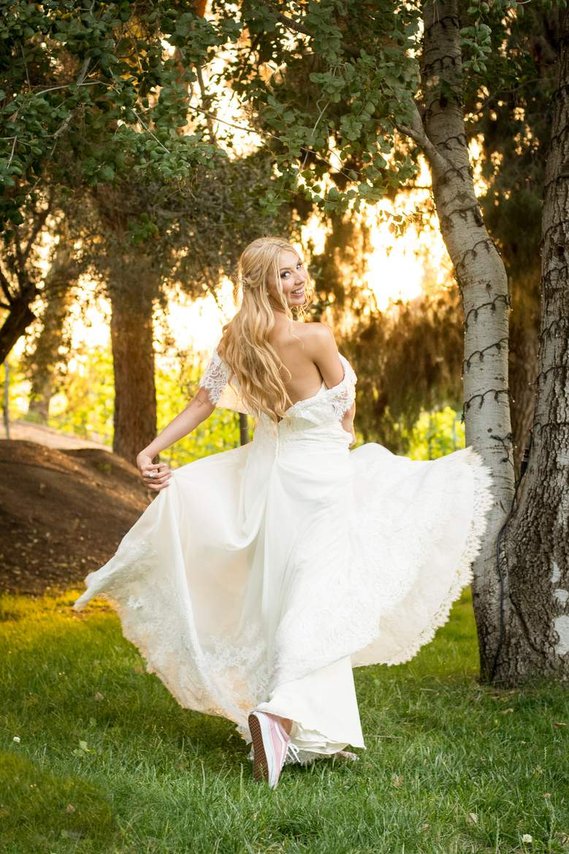 How far in advance should we book?
8-12 months in advance is normal. However, holidays and Saturdays in the Spring go first. Drop Julie an email and she'll check to see if your date is available.


Do you shoot destination weddings?
Yes, we will photograph just about anywhere. There are no travel charges for events in Southern California. Very generous packages are available for weddings outside of Southern California. Julie has the details.


Can we book you over the phone?
Yes. We can fax or email the contract. We take all major credit cards and checks. Skype Conferences are available.


When will we see our photos?
In around 2 weeks of your event. A custom web-gallery will be created that is password protected; guests may order photographs from our secure server.


How many photos can we expect?
Between 800-1400 Full-Resolution, edited photographs. Each photograph is edited by Justin and checked for sharpness. There are no watermarks.


Can we print our own photos?
Yes. The way the law works, photographers have copyrights to our photographs but we will provide you with a 'photo-release' document that you may present to the lab; it gives you full rights to print your own photographs, make an album, share photos and use the photos on social media.


Who will photograph my wedding?
Hulse Photography is Justin & Julie. Justin will be your lead photographer and Julie is your main point of contact. Your second photographer will be either Michael or Mike. We NEVER contract other photographers to shoot in our place.


What does your photographer wear?
We dress as if we are guests. We'll typically wear black suit pants and a dark shirt during the day. Justin will usually wear a suit coat in the evening (weather permitting).
How do the posed photos work on the wedding day?
Before I answer that, let me just say that I understand that most people hate the whole experience of posed wedding photos. This is a universal truth. While we do a good job at family photos, we realize that everyone involved (with the exception of your mom) would rather be at the reception with a drink in their hands.
Family photos are done QUICKLY to allow more time for creative portraits with the Wedding Party and Bride & Groom. They are fun and not what you might expect.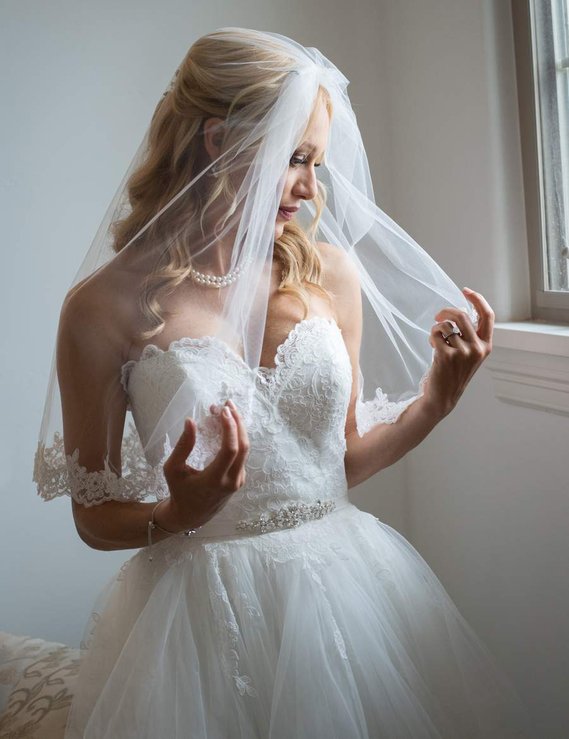 Does your photographer need a shot list for the posed photos?

Please no. Our experience is that lists slow down the whole process. However, it is helpful if you assign one person from each side of the family to help gather family members. It is helpful if you let us know beforehand of any uncomfortable family dynamics.


What type of equipment do you use?
The very VERY best cameras and lenses from Nikon. All of our cameras have dual memory-card slots (records a back-up copy on the 2nd card), Quite-Mode (essential for the Ceremony), EXTREME light sensitivity and video.


Do you have any advice for a Bride & Groom as they shop for a photographer?
YES. Ask to see full galleries from their past 2-3 events. This will give you an excellent way of knowing what to expect if you hire him/her. Take your time and inspect the photographs for small details. Are these photos you would be proud to hang on your walls? Did the photographer remove power lines or other unsightly distractions? Did they choose beautiful backgrounds for family portraits?
Also ask if they are full or part-time & how many weddings they photograph per year. 35 is normal. Anything less than 25 is a red flag. Avoid Part-Time photographers!
Ask if the photos online are from REAL WEDDINGS or are they from styled shots. Styled Shoots are very popular and not representative of what you'll get. If the person in the photo looks like a model then it is highly unlikely that it was a real wedding.
What happens if Justin breaks his leg or got sick the day before my wedding?

We would contract another photographer with a similar style. You would have an opportunity review their work before the wedding.


My friend has a cool camera and she is willing to photograph my wedding for half your price. Why would I hire you?
Hire a photographer based on their work. Photographers typically only share about 1%. And, again, ask to see full galleries from their last 2-3 weddings. If the photos you see online are outstanding then you can expect the same for your wedding.
Also, be sure to hire a photographer who specializes in weddings. Portrait photographer don't make good Wedding Photographers. Neither do Commercial, Architectural, or Product Photographers.
My suggestion is to first determine your overall budget, then set aside 12-15% for photography (recommended by wedding coordinators) and then create a short list of photographers you LOVE. You should interview your top 2-3 and base your final decision on the quality of work.


My DJ is trying to sell me Uplighting. What do you think?
Do it. It is the least expensive way to create a WOW factor for your reception. It'll make your reception photos more interesting, plus people always seem to dance more when the room is colorful.
Do you shoot with an assistant or second photographer?

We always recommend two photographers. However, if you are on a slim budget or if you plan for under 100 guests then one photographer is fine.


Can we order prints through you?
We highly recommend going through us for your important prints.
While the images we deliver are certainly print-worthy, there is always something more that can be done to improve a photograph.
I (Justin) will typically take 15-30 minutes in Photoshop, per image, to fine-tune the details so it is as perfect as it can be. Aside from the basic sharpening, color/contrast/saturation adjustments, we also touch up under the eyes, soften the skin, lighten up the pupils (if needed), remove unwanted objects, nip/tuck/lift where needed and do head swaps (if needed). We also use the very best lab on the East Coast + use only the very best professional papers.
Go to Costco to print proofs. But go through us for your 10-15 favorites that will be displayed.


What do you think of videographers?
I like them. I regret not hiring a good one for my own wedding; there are just certain things that photography can't capture. If you do choose to hire a videographer, please choose one who uses daylight-balanced lighting (as opposed to incandescent). Their powerful lights tend to overpower photography and cast an unnatural orange color that is impossible to fix in Photoshop.
Also, while I do everything possible to not include them in my photographs, inevitably they will be in some key shots. I am not responsible for editing your videographer out of the photographs.
Do you have a back-up plan in case something goes wrong?
I'm a freak about covering my ass. I only use cameras that have dual slots for memory cards; my camera creates two copies of each photograph. So, if one of the compact flash cards fail (and they do), then I have an automatic back-up. I always carry two cameras in my bag. In the event that my camera bag ever got stolen then I do keep a backup bag in my car. I also make a habit of keeping all memory cards in my pocket so they are as safe as possible.
I also keep three copies of all your photographs as I'm editing in case of a hard drive failure. One of my hard drives is a RAID system from Promise Technology. Online galleries are backed up for 10 years.
What sets you apart from other photographers?
The short answer...Our Portfolio.
The long answer...

* I've has been photographing weddings full-time since 2001. This is my job and I am really good at what I do.

* Receptions. Most photographers suck at photographing receptions. That is why you won't see many reception photos on photographers websites.
I'm super proud of my reception photos and think they are important. By the reception, you and most of your guests will have let your guard down and allow yourselves to have a good time. Isn't that what you want to remember???
* Many photographers today are trained to use strictly natural light and typically don't have the skills necessary to produce impactful photographs once it gets dark. I love natural light and low-light photography but use off-camera studio grade lighting when I think it will benefit the photograph!!!
* I spend an unhealthy amount of time tweaking each photograph in Photoshop
* I have a formal education in art and oil painting. Much of my inspiration for portrait lighting is influenced from my love of paintings.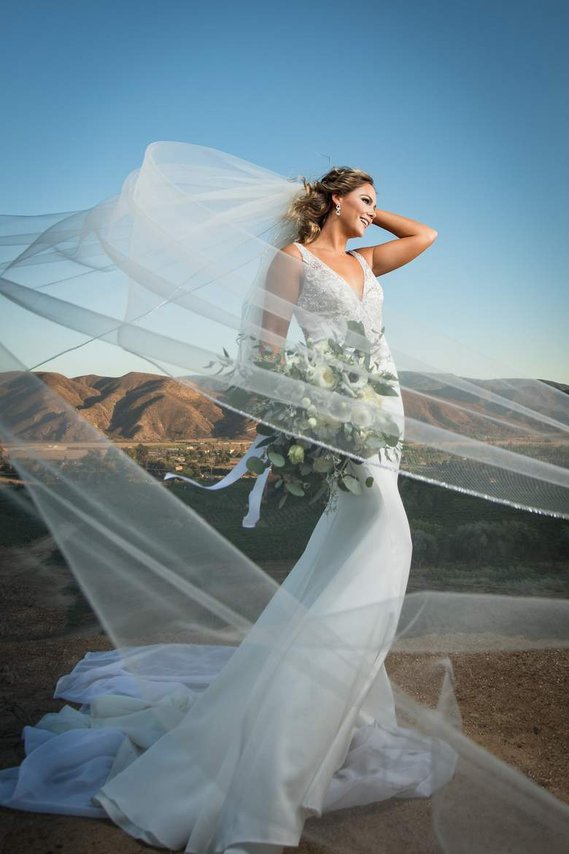 How did you get into photography (translated... what are your qualifications)?
Justin has been into photography since childhood. He took photo courses in college but it was entirely for fun. It wasn't until he graduated from CSUF that he considered it as a career Justin developed his skills through apprenticing with the very best photographers in Orange County CA. Justin and Julie started Hulse Photography in 2000 and photographed their first wedding as a professional in 2001. He served as President of Professional Photographers of Orange County in 2004 and continues to be active in networking and educational groups as well as mentor to other photographers. Private 'One-on-One' workshops are available.
Justin has had the distinct honor of serving as the Photographer of the Temecula Valley Winegrowers Association and spent 14 years on the board of directors of Temecula Valley Wedding Professionals.

Justin has two beautiful children, Summer and Jared. He loves his Great Dane (Oliver). He's a freak for music, mountain biking, camping/hiking and finds peace working in his garden. His favorite subject is still art. He questions authority. All of this contributes to his unique style of photography.


Do you offer any services outside of Photography?
We specialize in Large Prints on Fine Art Papers & Canvas
We offer a full range of services, including (but not limited to):
On-site printing (up to 300 prints per hour)
On-site portrait studio
A full range of custom leather albums
Custom photo invitations & 'Save-the-Date' cards
Ultra-High-End framing
Green Screen
Slideshows


Do you photograph anything other than weddings?
Yes. I specialize in people photography but also do a lot of work with products.
Check out the 'Other Work' tab on my website for details.
More questions?
Please get in touch and we would be happy to answer all of your questions.